Quasar Fragrance
O Boticário
Product Packaging Graphic Branding
"The city is my territory. Here I see reflected my weaknesses, and I also find my strength, to be who I am and move on. "
The repacking the iconic Quasar male perfume, O Boticario, aimed to re-tune the product with your target, and bring a new look on the behavior and personality of young urban man who matures and constantly connect with the world in many ways.
The design proposal is a dip in the bustling culture of large cities, especially in graffiti, kind of art that synthesizes the pressure on personal identity and the mass - and their reaction through the individuality of expression.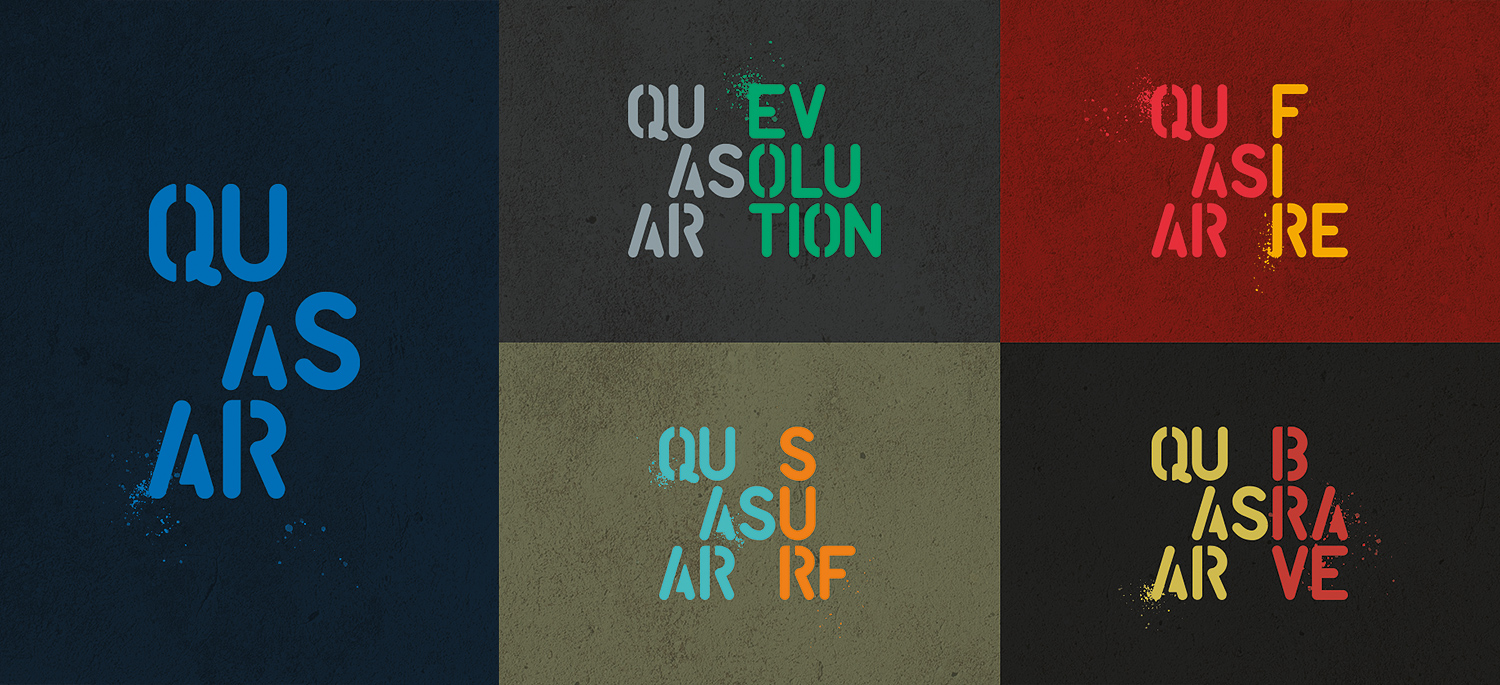 A fluid logotype system creates various signatures of these urban characters, with a lettering typical of stencil art. This identity grows freely with each new fragrance, allowing cartridges and bottles have a language thread, but have own personality.