Dental Implants Packaging System
Plenum
Titanium 3D printed Dental Implants. Surgical products with high quality, and extreme handling control.
Plenum is brand dental products brand, born to offer a global quality product , with extremely high standard, design and performance. This logic of quality and extreme care guided the design of primary and secondary packaging. Structurally and visually, the solutions created for the packaging line fine tune the product to the requirements of a specialists market, compatible with the pioneering 3D printed titanium dental implant technology.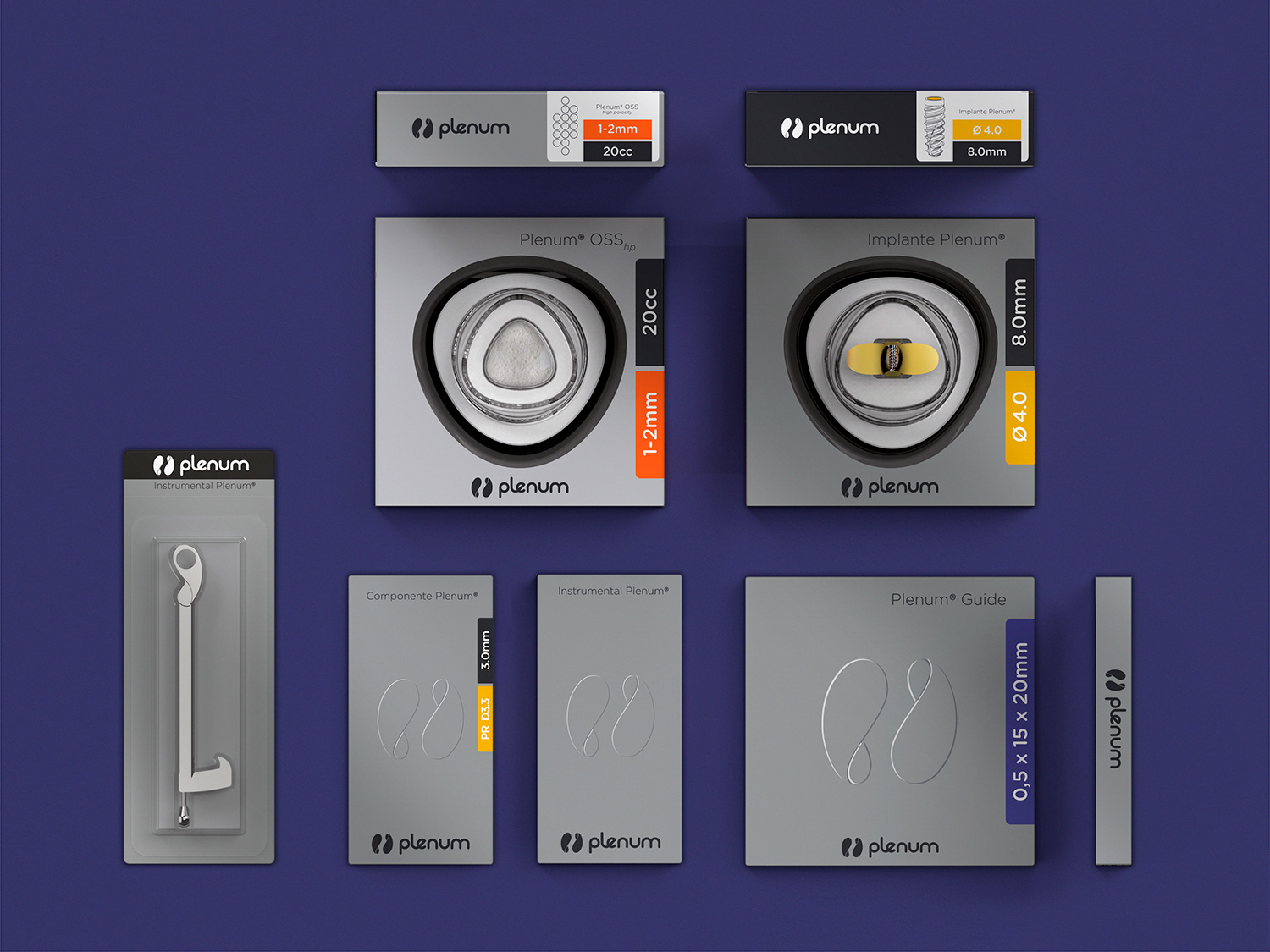 The primary packaging was created based on a field survey - it promotes handling that responds to the challenge of sterility and usability during surgery. The design addresses the concern of dentists in the patient protection protocol and minimizes the risk of implant loss through contamination, there must be no contact with other materials than Titanium during surgery. A contact with any substance in the environment reduces or eliminates the quality of implant adhesion to the patient's bone cells.