Smarkt
Pnaples
Structural Product Language Identity Graphic
Shopping cart for markets or individual use
The increase in the number of small neighborhood stores, coupled with the desire to reduce disposable bags, generated a demand for baskets and carts that could help transporting items across short distances.

Conceived as an UX item, the Smarkt´s design considered all expectations raised by users, storeowners and store employees. Comfortable handle areas, easy stacking and unstacking, occupation of reduced spaces, balance in movement, and ability to be easily lifted were some of the challenges solved by the project.
In addition to ergonomics, flexibility to customize the product to each store through colors, perforation patterns and inmold application of logos allowed an adaptation of the portfolio offered to the market.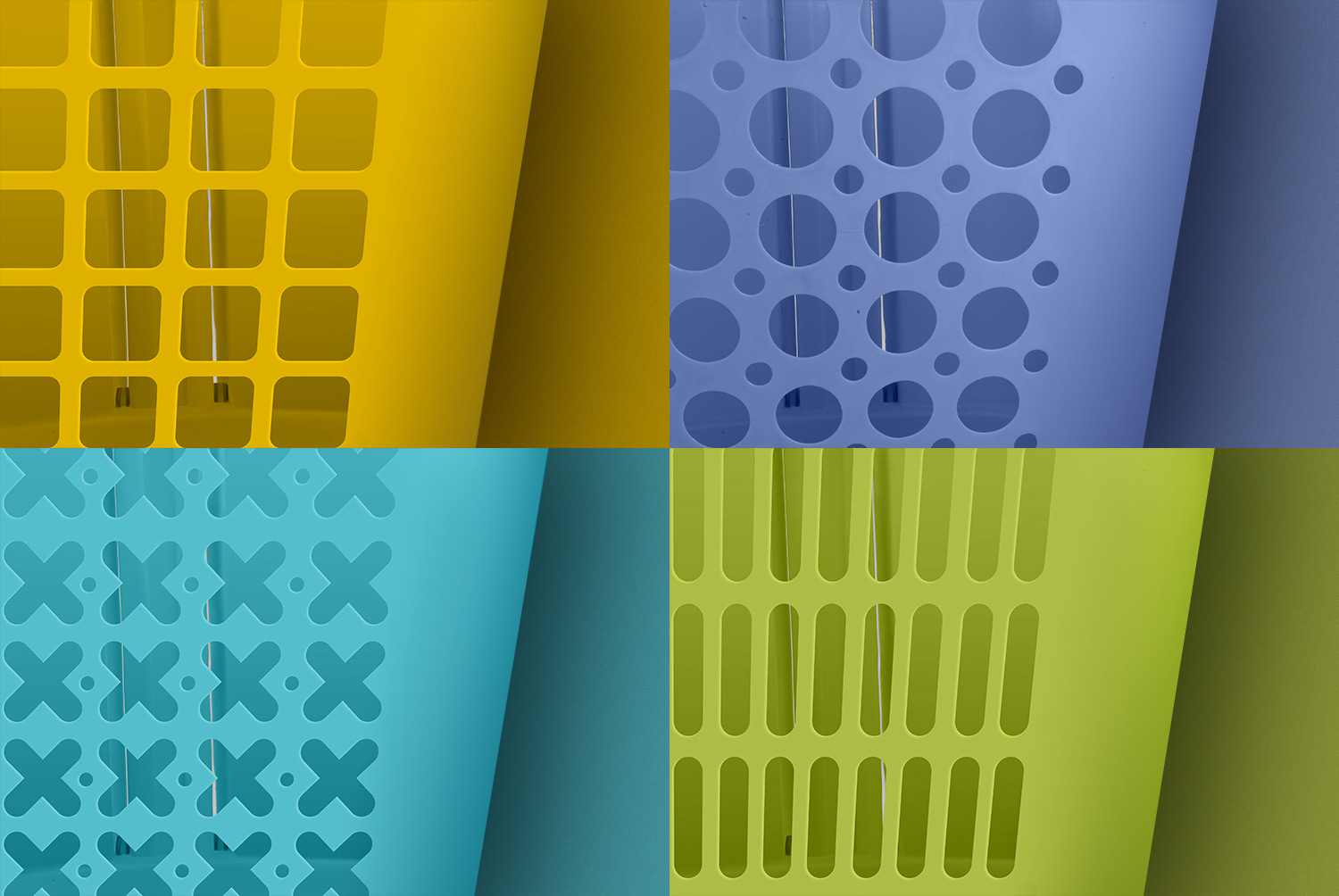 The product was born with an entire identity system designed to demonstrate its potential for communication and usability.